In the modern workplace versatility and space management have become increasingly important.  The maximization of that work space has been attempted through many static, clunky, and size specific dividers.  Through years of solving office division issues Spirit has determined the best solution with it's line of Desktop Dividers.  All dividers are built to order to fit specific applications and best fulfill the needs of the space.  Fabric is also custom to match any office space, customers own fabric options as well as complex fabrics are welcome.  There are several mounting options as and freestanding dividers to optimize any office area.
Desktop Dividers VWB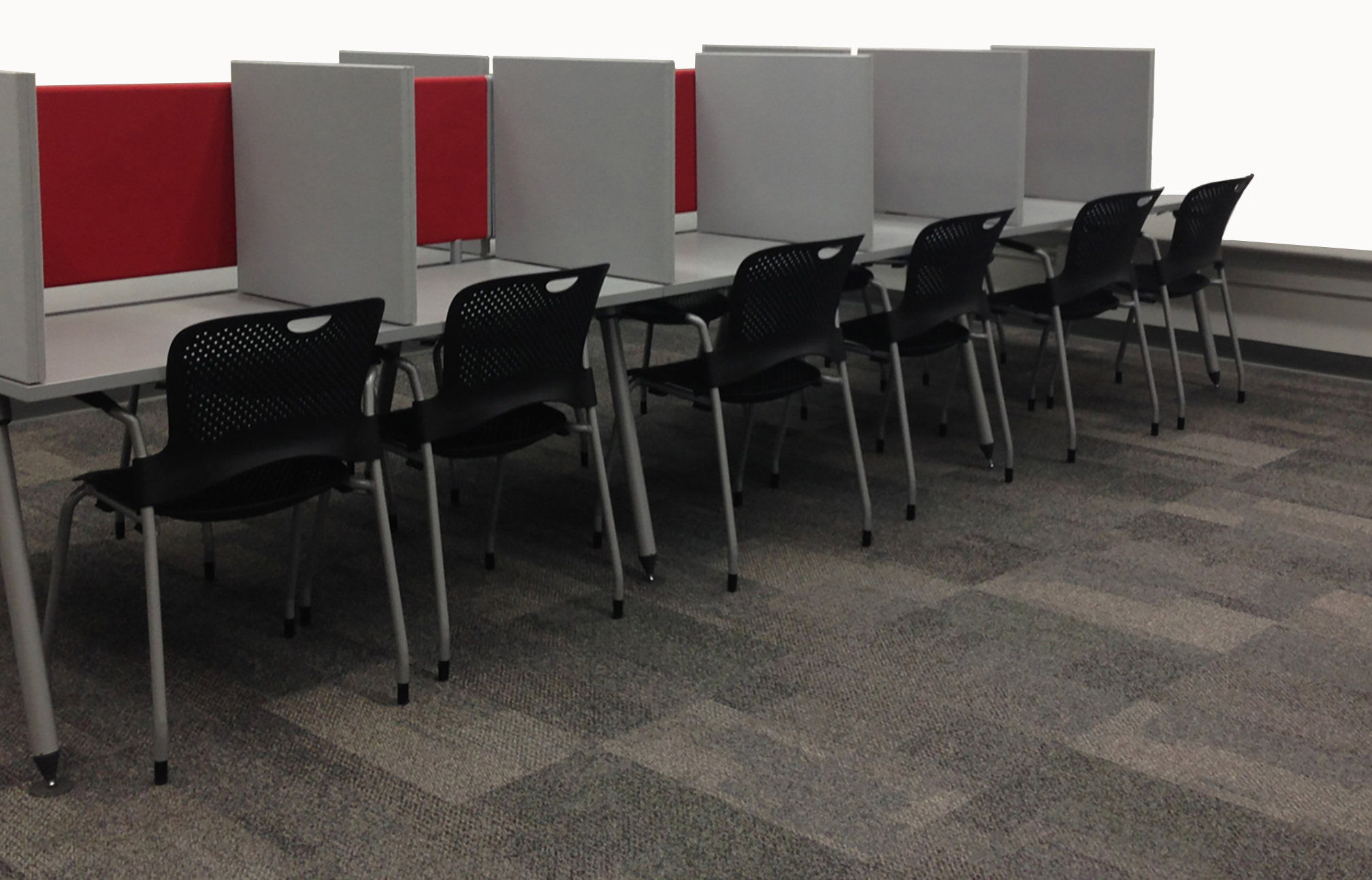 The first and most simple divider is the Spirit Desktop Dividers mounted with Vertical Wing Brackets.  This divider is made up of two connected tack boards with a space in between to slide on the mounted Vertical Wing Brackets fully concealing the brackets.  Any area can be transformed from an open public workplace to a solitary area ideal for promoting focus.  The versatility of the Vertical Wing Brackets allow the divider to be mounted on any surface with the mount attached above or below the surface.  To adapt to the ever changing changing office space these dividers can easily be moved, removed, or relocated.
U-Channel Dividers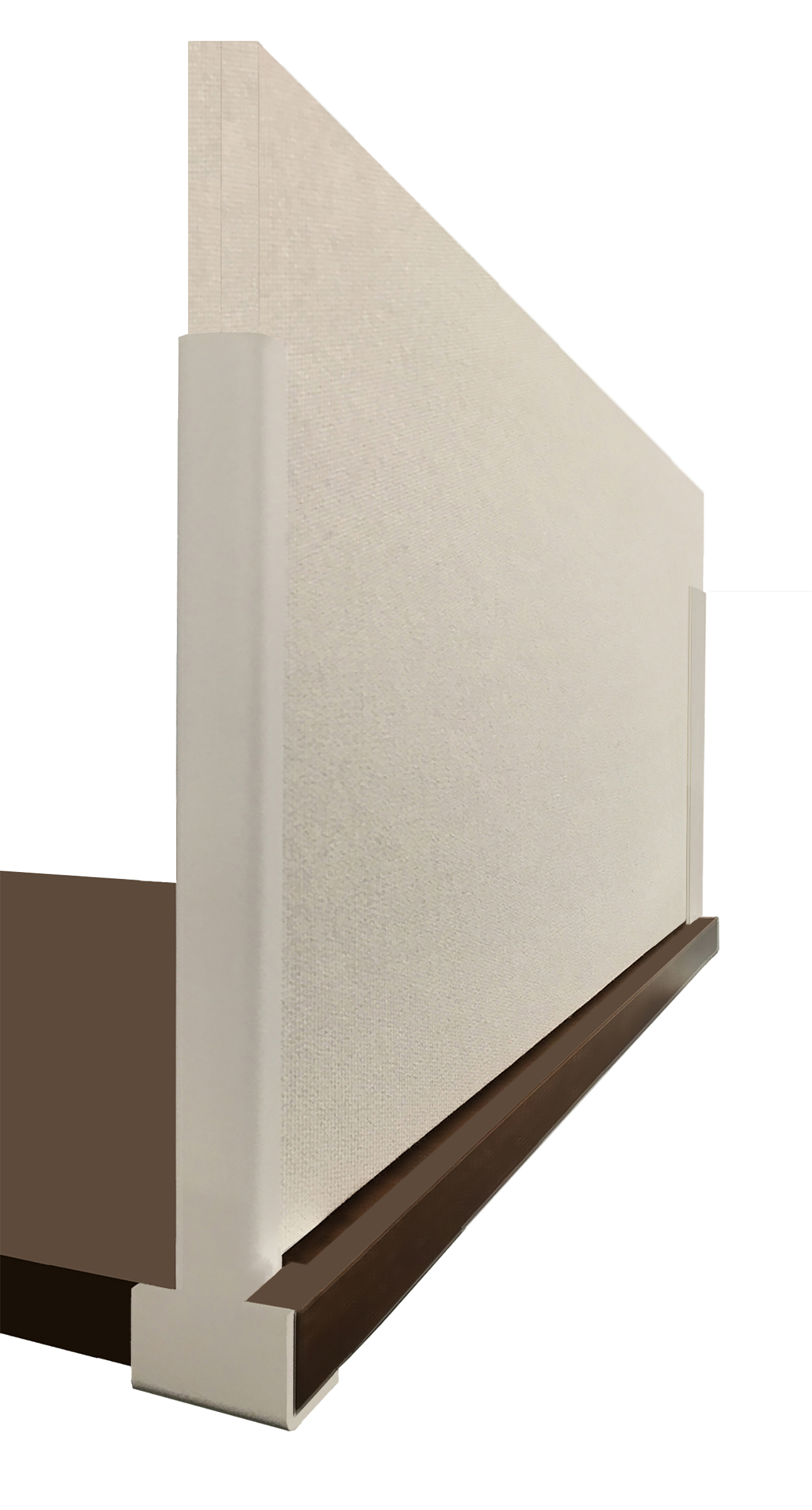 For heavy duty applications Spirit offers U-Channel Dividers that mount on a work surface with the U-Channel bracket.  The U-Channel bracket contains a U opening that mounts on the work surface for an incredibly strong and lasting mount. U Channel Dividers are available as fabric tack boards with limitless fabric options.